aboutus
Builders Custom Flooring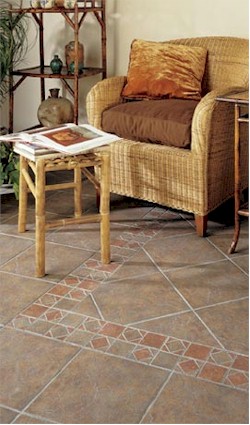 Builders Custom Flooring is a family-owned and operated flooring company located in Lake Orion, MI. We sell only the best flooring products in our showroom. Our showroom floor features a selection of hardwood flooring, carpet, luxury vinyl, and a wide variety of tile and back splash.
We provide top-quality installation and service with our in-house flooring installers. Our perfect floors are our trademark. We offer only the best polyurethane finish for our site-finished wood-flooring projects and specialize in dustless wood floor refinishing. The sales staff have 29 years in installation, troubleshooting and in sales experience. Our team continuously updates their knowledge and training on new and innovative products and installation methods.
We pride ourselves on quality products and installation that will last for years to come. Call us for your next wood floor refinishing project or dustless refinishing. We also offer ceramic, porcelain, glass and unique backsplash tile. We offer the largest selection of backsplash tile in northern Oakland County. We offer Quickstep laminate flooring, Chelsea Plank Flooring and Schluter products at a price you can afford. Visit our store for your next project and make sure to Like us on Facebook!
---
Why Us
Locally Owned and Operated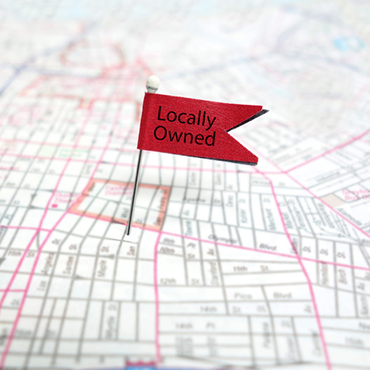 Customer Service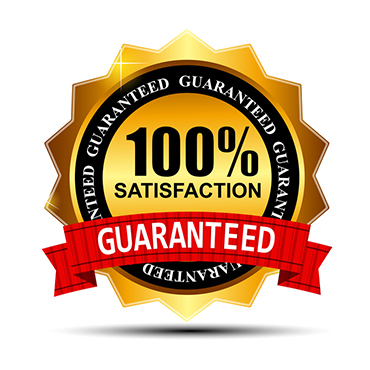 Price Guarantee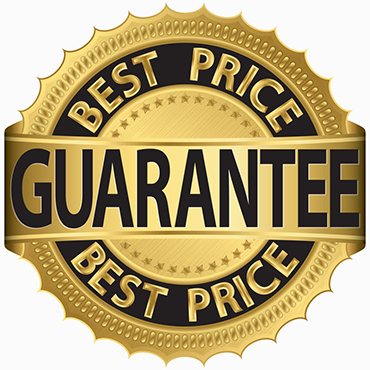 Frequently Asked Questions
---
---
Dan has been selling and installing flooring since 1987.
---
---
Yes, the State of Michigan requires licensing for all wood, tile and refinishing projects over $600.00.
Why Us
Our Company
At Builders Custom Flooring we believe that it should be all about you. Our main goal is to do everything possible to make you satisfied.
Selection
We offer a large selection of products
Builders Custom Flooring carries a complete line of products from the world's leading manufacturers. Click on the links below to find out more about these products.
Experience
Experience You Can Trust
Builders Custom Flooring has experienced, quality minded professionals in both residential and commercial markets.
Customer
Testimonials
Bob R.
Clarkston, MI
5 stars are not enough! These guys are great. Would hire them again. If you're looking for floor work. Don't look any further. Hire these guys.
Kevin C.
West Bloomfield, MI
Very pleased with the results of Builders Custom Flooring, Inc.'s work. The refinishing of our hardwood floors was done in a prompt and professional manner and the floors look great.
Matthew V.
Franklin, MI
BCF did and amazing job on our hardwood floors and our carpeting in the basement. Professional, timely, and most importantly very reasonable pricing. I got bids from other companies that were 50% more than BCF. I couldn't imagine the floors looking nicer. The value of our new home definitely went up. I cant stop raving; these guys rock!!! Anything floors, Dan's your man!!!
Elaine M.
Franklin, MI
Beautiful work, prompt, reliable, went above and beyond. They gave us a competitive quote, not trying to push extras. I would recommend them without reservation.
Shuanda S.
Royal Oak, MI
Dan Burgess (Custom Flooring) did and exceptional job on my home! He gave me a very fair price and exceeded my expectations on the quality of the job performed on my floor. I needed tile replaced on a very old floor. Not only did he replace the tiles as if they had never been removed but he cleaned the floor from years of neglect!
Dennis G.
Berkeley, MI
This company well represents what you do and how business should be conducted.. They showed up on time,were very respectful of both me and the surrounding walls,furniture and environment they were in.Although they both were very young they were very professional and did a wonderful job. A great example of how business should be conducted.I would refer them and the company they work for to anyone! A great experience in days where contractors have a poor reputation.
Kathy P.
Clawson, MI
The two guys that came to the house did an exceptional job, were very polite, professional and knew what they were doing. They were on time, stayed late and were reliable. Floors look absolutely fantastic. I would recommend them to anyone and look forward to using them again on other projects.
John L.
Rochester, MI
I priced out about 7 different companies including Home Depot and Lowes. Builders Custom Flooring was able to do the most for the least amount. No other company could do what they did for less. I had 700 square feet of prefinished hardwood installed. I also had stair work done and about 200 square feet of preexisting wood refinished. Dan Burgess was professional and easy to deal with. He delivered everything he said he would. His workers moved fast and proved their experience. They were trusted to complete work on their own and left /locked up behind them without incident. Top Notch work. I am a very satisfied customer. Thank You.
Georgia M.
Lake Orion, MI
Dan called and installers were there on time and took off carpeting cut and installed new laminate. Beautiful work! A pleasure to work with everyone. Debbie called and installer was on time and completed laminate in new sun room to perfection, it matches the lake house perfectly. Can't say enough good things about he products and the company! Highly recommend them to everyone!!!

Sara L.
Rochester, MI


This is the third time we've hired Builders Custom Flooring to install hardwood flooring in our home and we wouldn't hesitate to hire them again. I know there are less expensive companies, but for the quality of the work I think the price is reasonable. They always returned phone calls/e-mails quickly. They do beautiful, quality work and stand behind their product. Dan was always available to address any concern we may have had and made our satisfaction his priority. They were kind, professional and always cleaned up at the end of the day. The floors are absolutely gorgeous and we couldn't be happier!

Donald H.
Bloomfield Hills, MI


We were pleased with the quality of work and particularly pleased with the people that they had come out here. They were very good. They did an excellent and beautiful job. I would recommend other members to make contact with them and have them come out to do a quote. We found them very reasonable, but not cheap. I also went out and had three other companies to quote it too, but some of them were just totally obscene. Some of them wanted to do the work if it was 100% upfront in terms of the payment and there's no way I would do that. We had another company that was very good and that we used before, but they were just a little bit too expensive for our budget this time. For the extra work that was done outside of the quote they provided me with an invoice, but I had to go back to them and ask that they provide a breakdown. They very happily provided it for me within two business days and they justified the cost of the extra work in the breakdown. Once I saw how it was broken down with labor, material, and cost for etcetera it made quite a bit of sense, but it would've been nice if they provided a breakdown to begin with. They adjusted the bottom line price with just a few general terms and that was not good enough, but when it came to quoting the job originally they provided a great deal of detail. They actually finished the job last Friday and I had the owner of the company, Dan Burgess, show up on Wednesday of this week to do a final walk-through. Today they just took care of the minor areas that had to be touched up which would complete the work. They were very punctual and they were good. Some of the workman were rough around the edges, but they were professional.

Debbie A.
Oxford, MI
Very well. The guys who came out were very prompt and courteous. They made sure I knew what the plans were for each day and actually finished a little ahead of schedule. The floors look great and they left the place very clean. Even better, a lady came out next day to clean up any remaining dust - brilliant!!
Nick G.
Rochester, MI


In a pinch, Builder's Custom Flooring fixed an area of our engineered hardwood where it was delaminating. Mike carefully and skillfully removed the broken flooring and replaced the piece. You'd never know there was a problem. I was in a rush to get the floor fixed while selling my home. Builders was able to get someone out almost immediately. Mike showed up early and got the job done quickly and skillfully.


Carol W.
Rochester, MI


Hardwood floor installed in my kitchen and 1/2 bath. Excellent workmanship and very polite and professional. I had this done about five years ago and it is still perfect! I needed some unforeseen additional sub-floor work. They did an excellent job.

Fay H.
Lake Orion, MI


Builders Custom Flooring Removed the old carpeting and laid new.

Wonderful! They were very sensitive to the time requirements for move into the new house. They went above and beyond.

Tom M.
Goodison,MI
Great service, great communication, high quality. Five stars! BCF Custom Flooring installed carpet, site finished oak with brazilian cherry borders. There skilled craftsmen installed the borders and they look as good as the day they were installed.
Trade
References
World Floor Covering Association (WFCA)

The WFCA and its 3,000-members are dedicated to providing consumers the service and support needed to ensure a successful flooring purchase experience.

National Wood Flooring Association (NWFA)

The National Wood Flooring Association (NWFA) is a non-profit trade association representing all segments of the wood flooring industry, including manufacturers, distributors, retailers and installers.
Recent
Projects
Alden Park Towers
Miracle Browz
Goddard School
Rescare Corporation
Hillan Homes Inc.
Oliver Construction
Deby Lebow Design Associates